Distinctive Diamond Engagement Rings Australia - Custom Made
Polished Diamonds Australia is an internationally recognised, award-winning Jeweller that uses the latest technology and traditional hand craftsmanship to produce the finest and most accurate diamond jewellery. We specialise in the production of fabulous engagement rings, matching wedding rings and fine jewellery items. Each item is custom made to your exact requirements and to fit your budget.
We custom design our engagement rings and fine jewellery using architectural computer aided design (CAD) producing perfectly flawless and symmetrical jewellery models prior to production. Clients can then effectively preview their engagement ring design in perfect proportion so they can then decide on style adjustments to ensure it looks perfect for a lifetime of happiness. This design process ensures that your beautiful ring is future proofed to allow wedding rings and anniversary rings to click up and form a perfect set. We understand that buying diamond jewellery can be confusing which is why we have made the process easy and are always here to help and answer any questions you may have.
Each and every diamond ring or jewellery item is lovingly crafted for you, our valued client. Thanks to our process we personally guarantee symmetrical perfection, value for money and a perfectly polished ring that is backed with a lifetime guarantee.
As a factory-direct jewellery workshop we offer excellent pricing at the highest quality level. You can trust Polished Diamonds for our unmatched design, our commitment to excellence and for a personalised service. For high sparkle performance, quality and price contact us and allow us to help you.
Our Collection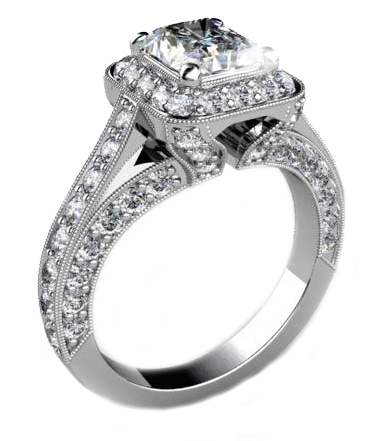 Design Your Ring With Us
Many of our clients have invested long hours saving or drawing their dream ring designs. At Polished Diamonds, we can bring those ideas to life, with stunning 3 dimensional images and a replica made to your unique measurements. Our experienced staff will personally guide you through this once-in-a-lifetime process.
Once you have uploaded your sources of inspiration, we will work with you until you are completely happy with the choice of precious metal and final design, helping you to pick flawless gems to make the design complete.
Simply enter your details below and the process begin