How to Choose a Diamond
Polished Diamonds Australia provides an interactive tool to help select your diamond and compare the vital factors of price, colour, carat and clarity. The cut quality is also an important factor in deciding which diamond would best suit you.
Firstly select one of the diamond shapes. You can select a range of prices, colours, carats and clarities in direct relationship to your budget.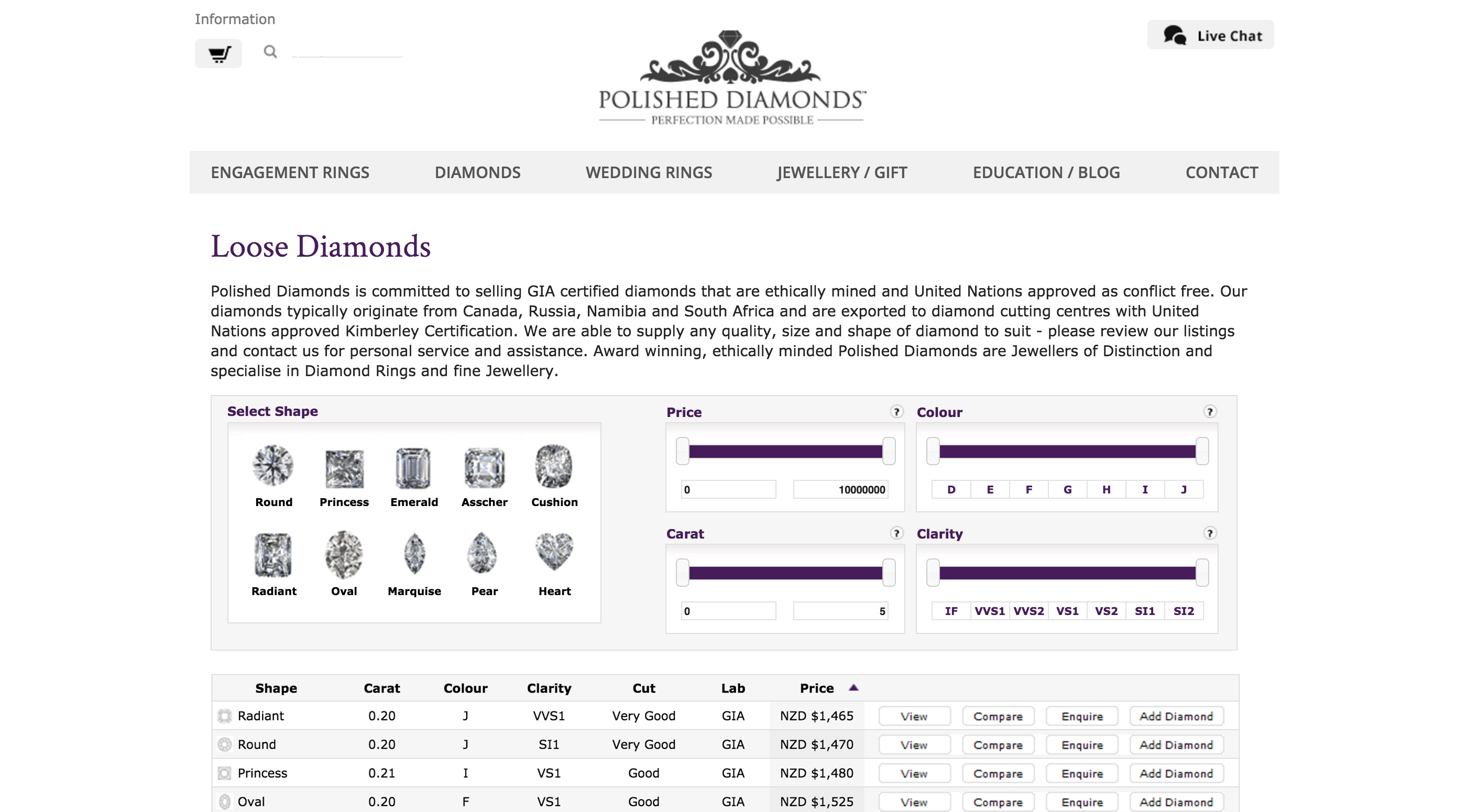 You can literally compare diamonds with diamonds, side by side, by selecting the various options available to you. Be sure to try different variations of colour carat and clarity to see how that affects the pricing. We have access to the entire World stock of Polished Diamonds and are here to provide you, Australia, with the wide range of options.
Remember this pricing should be considered cumulatively along with the price of the production and crafting of your ring. If you have any questions in regard to these factors please read our blog post on the 5 C's of Diamond Certification or enquire for personal assistance.